Preparedness Presenters
The Emergency Team is still needing Preparers for the 2017 Idaho Preparedness Expo. If you have recommendations, email them to webmaster@mmhnet.org. If you'd like to apply, also please send me an email with your topic, and background related to that topic.

"To Eat or Not To Eat" – THE PLANT LADY

For over thirty years, I have been learning all I can about plants. No, I'm not a botanist, although I am interested in ethnobotany. I have felt driven to learn how plants are used and how those usages are the same or different in various cultures throughout time. And I feel driven to put what I learn in practice, whether as a dye, a medicine, a food, a spice, or a tool and then share the knowledge I've gained with others, especially children.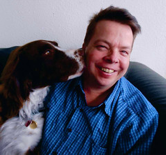 Dr. Patrick Jones- a practicing veterinarian, clinical herbalist and sought-after author and lecturer. He is the founder of the HomeGrown Herbalist School of Botanical Medicine. His lecture style has been described as a cross between John Christopher and Steve Martin. When you leave his class, your brain will be full and your sides will be sore from laughing. His engaging and down-to-Earth style will leave you feeling truly excited and empowered to use these wonderful plants. Because of his veterinary credentials, Dr. Jones has had the opportunity to use herbs on all sorts of cases that would not typically be addressed by herbalists. Rattlesnake bites, gunshot wounds, serious infections and systemic illnesses of all kinds make up his daily herbal practice for man and beast. Because of the miracles he's seen over the years, Dr. Jones has an evangelical zeal to teach others about herbal medicine. His book The HomeGrown Herbalist and his school of botanical medicine emphasize self-reliant herbalism and being plant-based rather than product based. Dr. Jones and his wife LoriAnn are the parents of 15 (mostly adopted) children. They live in Buhl, Idaho. More info at HomeGrownHerbalist.net.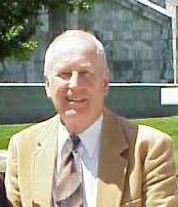 Robert E. Strange- I have been working to "support and defend the Constitution" since 1960, first in the US Navy and later as a Field Coordinator for The John Birch Society in the 1970s and early 80s.  I have seen how informed Americans can provide the correct political action to restore our Constitution.  Too many however do not know how to effectively do this, hence our classes and our booth to provide both Information and Action.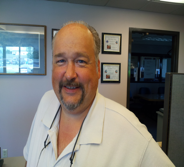 Mr. Preston- works with the US Dept of Commerce's NOAA's National Weather Service – serving eastern Idaho as their Warning Coordination Meteorologist for the past 18 years. Prior to coming to Idaho, he worked with NOAA studying the greenhouse gases; warning for severe thunderstorms and tornadoes in three locations across Kansas; teaching meteorologists world-wide on Doppler Weather Radar operations; and installing the Doppler radar and computer systems across the western United States.
Attend our Session to:  Learn how to receive NWS Warnings and Alerts; Learn about Web based resources to plan for all types of hazardous weather especially due to winter storms, for travel purposes and sporting events; Learn how to become a WeatherReady Nation Ambassador; Learn about weather safety including lightning and thunderstorm dangers, wind chill, winter storms, and heat exhaustion; and Obtain contact information for the nearest National Weather Service office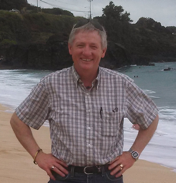 Maurice Wilkey- What if your disaster has already hit and you don't know it? Maurice Wilkey has been a Self-Care Advocate for 12 years and has been teaching Self Care for 11 years. He is passionate about teaching people to take ownership of their health, to Be Healthy by Choice Not by Chance. So, what if your disaster HAS already hit and you don't know it? The healthier you are going into an emergency or disaster, the more likely you will be to thrive during and after the emergency. Most people leave their health to chance, and chances are if they do, they will end up with at least one chronic disease, probably more.  Please join us as Maurice teaches how to Be Healthy by Choice Not by Chance. He will touch on water filtration and hydration, nutrition, sleep, and natural energies for discomfort and rejuvenation, including specific things to have in your 72 hour kit.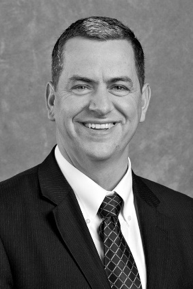 Damon P. Ridley- I started in the financial services industry 1999 and I have been with Edward Jones since 2012.  I work with people from a wide variety of backgrounds and different financial situations. I have attended both University of Idaho and Idaho State University in the pursuit of my BS in Small Business and Entrepreneurship. I am actively involved in the communities in which I live and work. I am a former resident of Island Park and I know live in Jefferson County on a small five acre farm where we have two cows, three sheep, and a half a dozen chickens. I have been married to my best friend for over 19 years and we have 4 children together.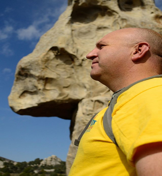 Orren Squires- N7WDA, has been a licensed amateur radio operator since high school, and currently holds his Extra class license. An Air Force Communications and Civil Engineering officer, he acknowledges the crucial need for reliable communications during an emergency, and regularly tunes in whenever there is a power outage, flood, or weather event. Orren is employed by the US Air Force and BYU-Idaho and enjoys everything outdoors in Idaho. He spends his spare time studying the electromagnetic spectrum and convincing his wife to buy him new antennas.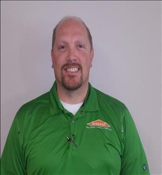 Jared Lusk- I have been in the restoration business for 9 years. I have been on multiple storm teams throughout the United States during many disasters. Managed multi-level remediation to business and personal structures. I am certified in multiple certifications from the IICRC (The Institute of Inspection, Cleaning and Restoration Certification), WRT (Water Restoration Technician), ASD (Applied Structural Drying Technician), AMRT (Applied Microbial Remediation Technician), OSHA 10 certified, and Asbestos Contactor/Supervisor.
Jennifer Hansen- Emergency Preparedness became a lifelong passion when her husband was in the military and they lived close to and saw firsthand the effects of national disasters in the lives of those around them, starting with 9/11. The natural born researcher in her kicked in and she has spent years studying and putting into action all that she has learned.  She can often be found  teaching on various topics: "Oils, Herbs, and Earth- utilizing holistic, natural resources for health and wellness", "Bug Out Binders – important information safely stored in one location", "1 Year Supply – food storage basics", "Wheat – beyond bread" and "Emergency Preparedness Basics – start where you are and build". Using real stories and her life experiences in her classes she helps others understand the importance of getting prepared for everything and anything.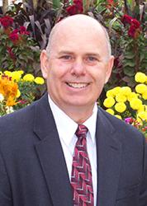 Roger K. Young is the #1 selling LDS author & lecturer on the Signs of the Times and the Events of the Last Days over the last 25 years.  His books; As a Thief in the Night, Behold the Fig Tree, When Ye Shall See All These Things, And There Shall Be Signs, Zion the Holy City of New Jerusalem, Dreams and Visions of the Last Days, To Your Tents O Israel, They Must Needs Be Chastened and Tried, Escape From Babylon, and his newest book: The Collapse, have become essential LDS gospel library materials and his lectures are often standing room only. He is also a Preparedness Expert, owns and operates the Total Solar Innovation Solar Energy Company, and is currently Senior Editor of the Global Research Initiative (GRI) monthly Newsletter.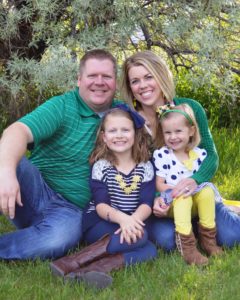 Scott Bowen owns and manages his own Allstate Insurance Agency in Idaho Falls. He has been selling insurance for six years and it is something that he has always wanted to do. He sells home, auto, life, and financial services. He was raised here in Southeastern Idaho, as was his wife Cassie (Batt) Bowen, and they currently live in Rigby. He has two beautiful daughters who keep him busy.  He loves his job and loves being able to help those around this area whom he knows and associates with. He feels it is so important to be prepared for the unknown and the unexpected; which includes insuring yourself and your assets. He wants people to know how easy and affordable it is to insure themselves and never have to regret not being prepared.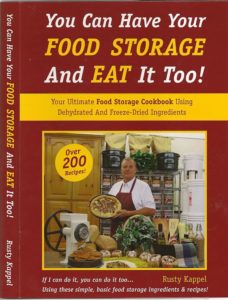 Emergency Preparedness & Self-Reliance has been an interest, hobby & business of Rusty's for over 30 years. During this time, he has become an expert in these fields from many hands-on & real life experiences, and is the author of "You Can Eat Your Food Storage & Eat It Too", a recipe book using only dehydrated/freeze dried food storage ingredients. For the last 20 years he has owned and operates The Preparedness Store & Bosch Kitchen Center in Idaho Falls. He loves to teach and share his knowledge, which he has done by being a guest speaker on numerous radio shows, has had many interviews on television & newspaper, and has taught at over 1,500 speaking engagements. Knowing he can take care of his family, friends and neighbors in an emergency is one of his goals in life.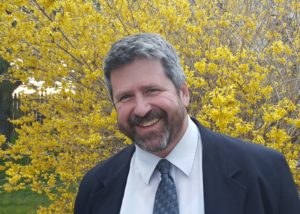 Daniel Davis believes that survival skills are paramount to everyone's knowledge base. He has been a
lifelong trapper and animal control specialist, as well as having a love for hunting and fishing. He is the
owner of Teton Trap Company, specializing in animal control equipment. Additionally he owns
TotallySelfSufficient.com, an online resource for all types of self-sufficiency products. Helping others to
become more self-sufficient is one of Dan's ambitions. From basic snaring techniques, fishing with
simple tools, to simply living off the land, you will learn valuable skills at Dan's presentation.